Installation Instructions
1. The first thing you need to do is check your email.
We sent you an email with your serial number which is required for activation.
If you don't see it check your spam/junk folder.
2. BEFORE you download, temporarily turn off your virus software…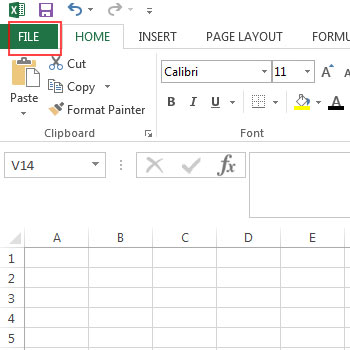 3. Next open Microsoft Excel and click on the "file" tab in the upper left corner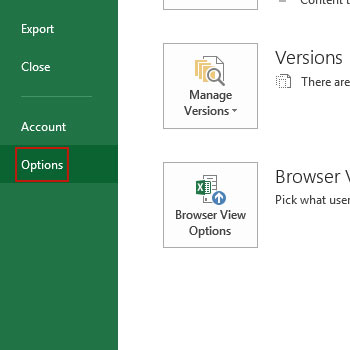 4. In the file menu click on the "options" button which is at the bottom of the list.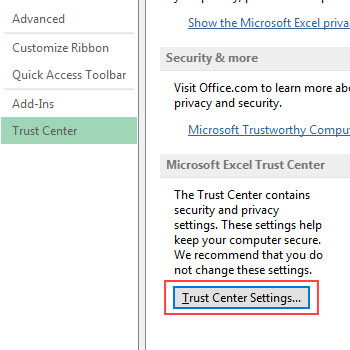 5. Once in "Excel Options" click on "Trust Center" at the bottom of the list and then "Trust Center Settings".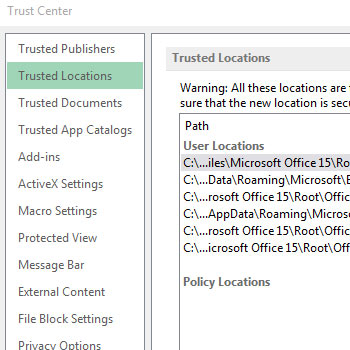 6. There are two settings to be checked in trust center, the first is in the "Trusted Locations" section…
7. After selecting trusted locations, make sure the "Allow trusted locations…" box is checked.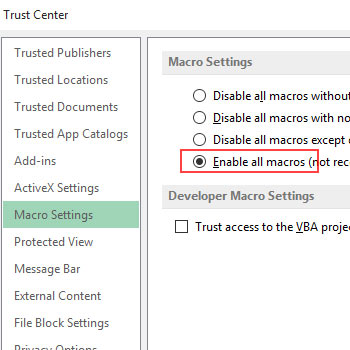 8. Next go to the "Macro Settings" section and check that "Enable all macros" is selected.